| | | | | |
| --- | --- | --- | --- | --- |
| | | | A wrestling match between two buff black guys turns sexy when one of them gets out a can of whipped cream. Both guys strip naked and the guy with the cream begins to cover his friend in it. First her squirts a strip right onto his cock. Next he runs a strip up the guy's chest, right up to his pecs. With the whipped cream now laid out he lowers his head and begins to lick it off, starting with the chest. Eventually he works his way down to the cock and gives it some special attention. | |
| | | | | |
| --- | --- | --- | --- | --- |
| | | | Roger is relaxing in bed with a hot young stud crawling all over him. He's feeling good and he wants his cock sucked. He gets his wish and his eyes roll back in his head as he lays back and enjoys the feeling of wet warmth around his joint. Once he's rock hard he pulls his lover off his dick and positions him on his hands and knees for proper fucking. They bang doggy style for a bit and then switch to a modified missionary so they can look at each other. It's incredibly sexy and the fun finishes with Roger jerking himself off. | |
| | | | | |
| --- | --- | --- | --- | --- |
| | | | Lifting weights in the gym can work up quite a sweat and this sexy black man decides to work off the built up tension by stroking his impressive cock. After putting down his dumbbells and stripping he takes hold of his pole and strokes his rapidly. With his pecs flexing from the efforts he gets himself to full hardness. The camera watches from a floor angle and the view from below is absolutely amazing. His cock is thick and slippery as his strong hand strokes it firm and hard. | |
| | | | | |
| --- | --- | --- | --- | --- |
| | | | Two foot soldiers are hanging out by their tent killing time when the black guy decides it would be a great idea to get off. He knows the white guy is always willing to suck cock so he pulls his pants down and lets his snake slip out. As expected, the white guy takes the dick into his mouth and is soon bobbing up and down on the shaft. When he's good and hard the black guy bends his friend over and mounts him from behind. He buries the full length of his shaft deep into the white guy's asshole. | |
| | | | | |
| --- | --- | --- | --- | --- |
| | | | Here's a hot ebony couple that loves to play with the anus. They're both in the bedroom kissing and groping each other when their cocks come out and the blowjobs begin. While sucking off his buddy one guy takes out a big black dildo and penetrates the man he's blowing. It's incredibly erotic, especially when he pushes the entire length inside. Later they take things to the next level by engaging in some very hot anal sex. The scene finishes with a hot cumshot all over the belly of the cocksucker. | |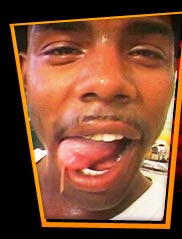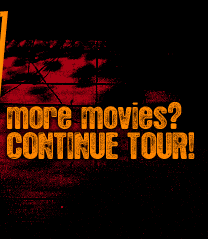 Welcome to EbonyShaft.com - a soulfest of real life brothas getting hot, dirty and down with it!
The world's best looking ebony gay guys are waiting for you inside. Nobody can stop these black guys
with their monster dicks from ramming them inside a friend's ass, a must see black gay extravaganza!
Enjoy hot videos of sexy black gay lovers with huge throbbing cocks!
:: Members login :: Main Page :: Free Tour :: Join Now! :: Contact Us ::
WARNING: This site contains sexually explicit material.
If you are not at least 18 years of age, or object to viewing sexually explicit material,
or if you don't consider this type of material to conform to your community standards,
please leave now.

Webmasters

PARENTS! Restrict access to this site. Click a links below to find out how.
| Cyber Patrol | Net Nanny |

All models were at least 18 y.o. at the time of the photography.
18 U.S.C. 2257 Record Keeping Requirements Compliance Statement

Our Privacy Policy

Copyright ©2023 EbonyShaft.com. All Rights Reserved.
If you have any questions please contact our support-team.